Dan Summers
Ops
By day, Dan Summers is a software engineer for a tech company in Cambridge. 
By night, he's a roleplayer and a bit of a nerd (and that's ok).  You might also find him as an honest ox-trader (in the Empire LARP) or a Norn Guardian (in Tyria).
At the 2022 Con you'll find him in Ops, either flying the front desk or doing what needs doing at the time.
He is fuelled primarily by caffeine in one form or another, and his first experience of fandom was of menacing Membership with a water pistol at the 2003 CCDE.  Don't worry, it was mutual.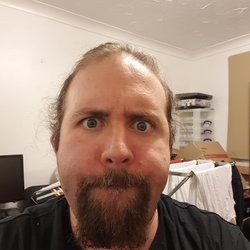 Back To Overview