Our charities
At the Discworld Convention we fundraise for several charities. The majority of our fundraising comes from the auction of Discworld-related items we hold. The Orangutan Foundation - a favourite of Sir Terry's - have been our main beneficiary for many years, and we have chosen local charity Cerebral Palsy Midlands as our second beneficiary for this Convention.
The Orangutan Foundation
Orangutan Foundation are saving the critically endangered orangutan by protecting their tropical forest habitat, working with local communities and promoting research and education. The UK charity was founded in 1990 and has a unique and diverse approach to orangutan conservation.
Orangutan Foundation's work is carried out by a team of dedicated Indonesian staff who actively protect more than 500,000 acres of critical orangutan habitat with guard posts and forest patrols.  They rescue orangutans and release them back into the wild, providing veterinary care and monitoring as needed. They have planted more than 60,000 trees in areas of forest, which have been deforested, to help restore the forest ecosystem.
The orangutan shares its forest home with people who rely on the forests for their livelihood and the priceless and essential ecological services it provides. Orangutan Foundation works closely with local partners to support educational and livelihood projects, which promote sustainable forest use and greater local participation in forest management decisions.
Sir Terry Pratchett was a trustee of Orangutan Foundation for many years. He made a vital contribution to orangutan conservation and this legacy continues in the form of the ongoing and generous support from Discworld fans.
A snapshot of the work done by the Orangutan Foundation: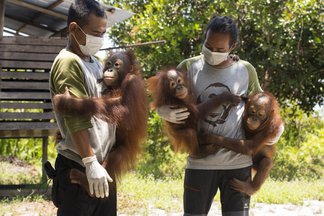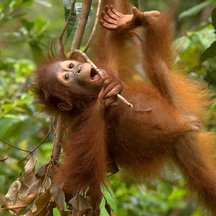 Cerebral Palsy Midlands

Empowering people with cerebral palsy since 1947 At Cerebral Palsy Midlands, our aim is for people to reach their full potential. Promoting independence, effectively communicating and educating people about disability awareness. Cerebral Palsy Midlands (CPM) provides a community day care service at a community centre in Harborne and supports people with cerebral palsy and other related disabilities in the West Midlands area.
We provide:
A person-centred approach
Bespoke care in a supportive environment
Social and educational opportunities 
Development for Independent skills
Advocacy
Support with health and well being
Life Skills, training & maximising individuals' potential
IT Facilities
Daily Activities and groups at our centre include:
Being Heard Music Group – Rehearse twice a week, write, produce and sing their own music. Direct and produce their own musical productions.
CPM Connection Rock Band – From beatboxing, guitar playing, singing and drumming. Rehearsals are three times a week with a dedicated set of clients who perform at gigs every year.
VeraNic Art Tuition – Runs 3 or 4 times a week with tuition and support. We display art exhibitions out in the community.
IT Skills development and awareness
Qigong Tai Chi – Twice a week class to support client's health and well-being.
LIFE Skills and independency skills development including gardening, health and safety, cookery and more.
URConnectABLE Welfare Service – advocacy and advice service for people with disabilities
Access for All – Accessing the community, trips out, meals out, GP appointments, shopping and holidays.
Pathfinders Social Club – once a month inclusive social club for adults with disabilities, activities range from bowling tournaments, disco's, quiz nights and performances.
Wheelchair Dance – twice a week dance classes with a qualified Wheelchair Dance instructor.
CareFirst Ltd – City & Guild training on health and safety, Life Skills, basic English, Maths Skills and Employability Skills