Ian Kitley
Watch
Having discovered a hole in his school's portion of L-Space, Ian ambled in via the pages of Men at Arms and was immediately relieved of all worldly possessions and welcomed to Ankh-Morpork. Though he has since found himself leaving for other far off lands on occasion, he always returns for another round at the Broken Drum and has been popping his head in at these things called 'Cons' since 2012.
When returning to the Roundworld, Ian plays the role of travelling vagabond, software assassin, running junkie and scribbler of tales, depending on the mood and situation he finds himself in. His time at cons reflects this multiple hat mentality and he has dabbled in every form of volunteering he has been let near, discovering the joys and pitfalls of each.
But as with all things, it seems a disc has been strolled and he finds himself back at the watch house and ready to apprentice himself to Detritus to learn the ways of whipping recruits into shape for 2022.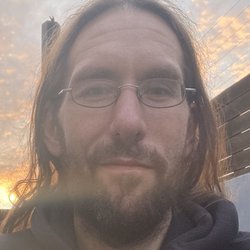 Back To Overview