The Convention App
4 August 2022
Unseen University has Hex and Sam Vimes has had his Dis-organiser, but Lancre now has its very own full-featured [1] crystal-ball powered app, developed by our own Technowitches and available to all Android and Apple users. It is now available for download and use from the two app stores. Click the text or scan the QR code to go to the store.
The app provides full information about what's on and where to find it, with a handy Mappe of Lancre to help you get there. It will always be up to date with any changes of venue or programme items and provides a notifications feature for alerts. Other sections include information about our guests and the committee as well as a real-time feed of our tweets. Not least, it is the reason for the arcane glyph on your Membership details, a glyph that will also appear on your Membership badge at the convention, as the app includes a useful badge scanner.
To sign in to the app you first scan your personal glyph (QR code) either from your badge or from your Membership details page, then enter your email address and password - the same one as the DWcon website.
Once signed in, navigation should be simple - a selection of screens is shown below. (There is one known issue that affects some Apple users when looking at the Schedule grid: scrolling shows blanks instead of the rest of the schedule; rotating the phone to landscape from portrait, or portrait from landscape, will work. This is a problem with the underlying software, for which we are awaiting a fix. If it affects you and your phone is locked to portrait/landscape mode you will need to enable screen rotation.)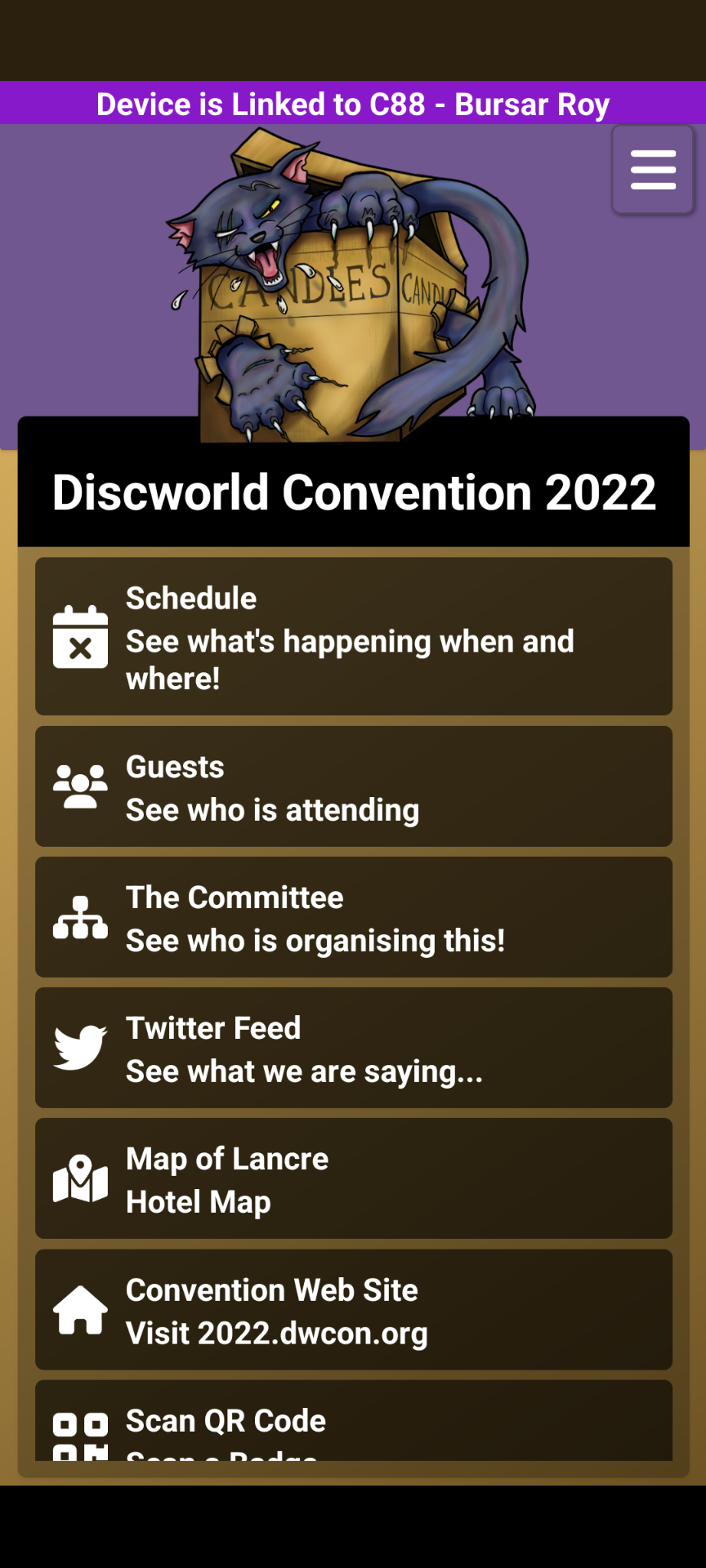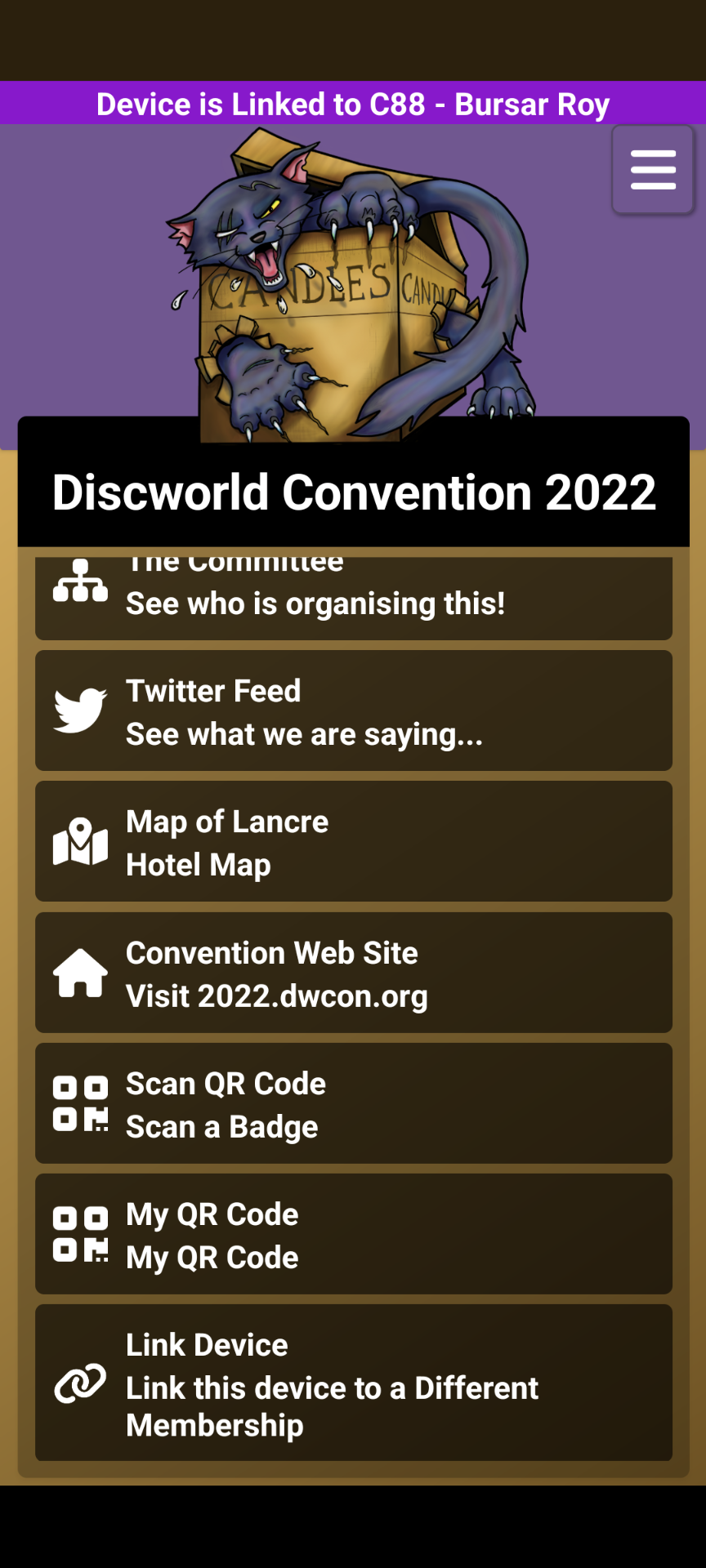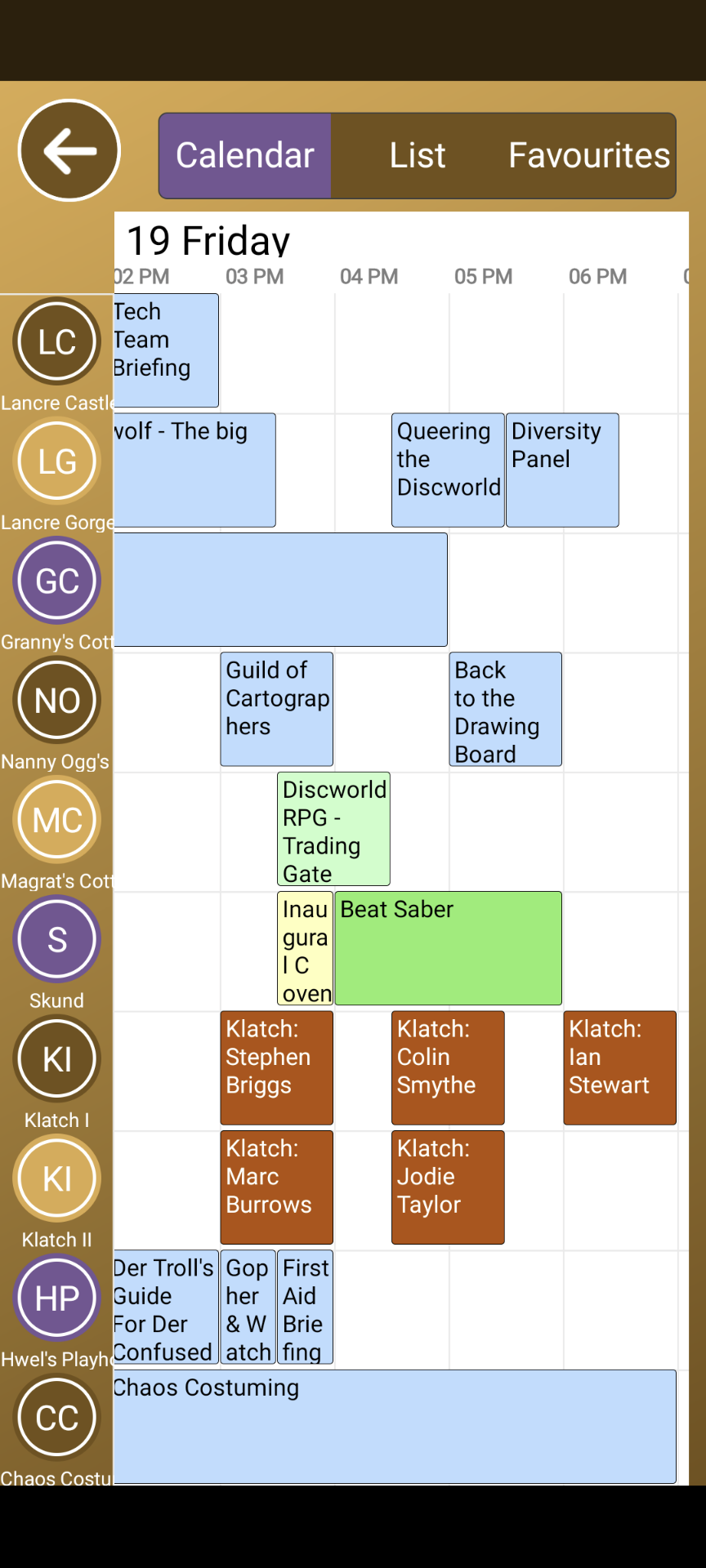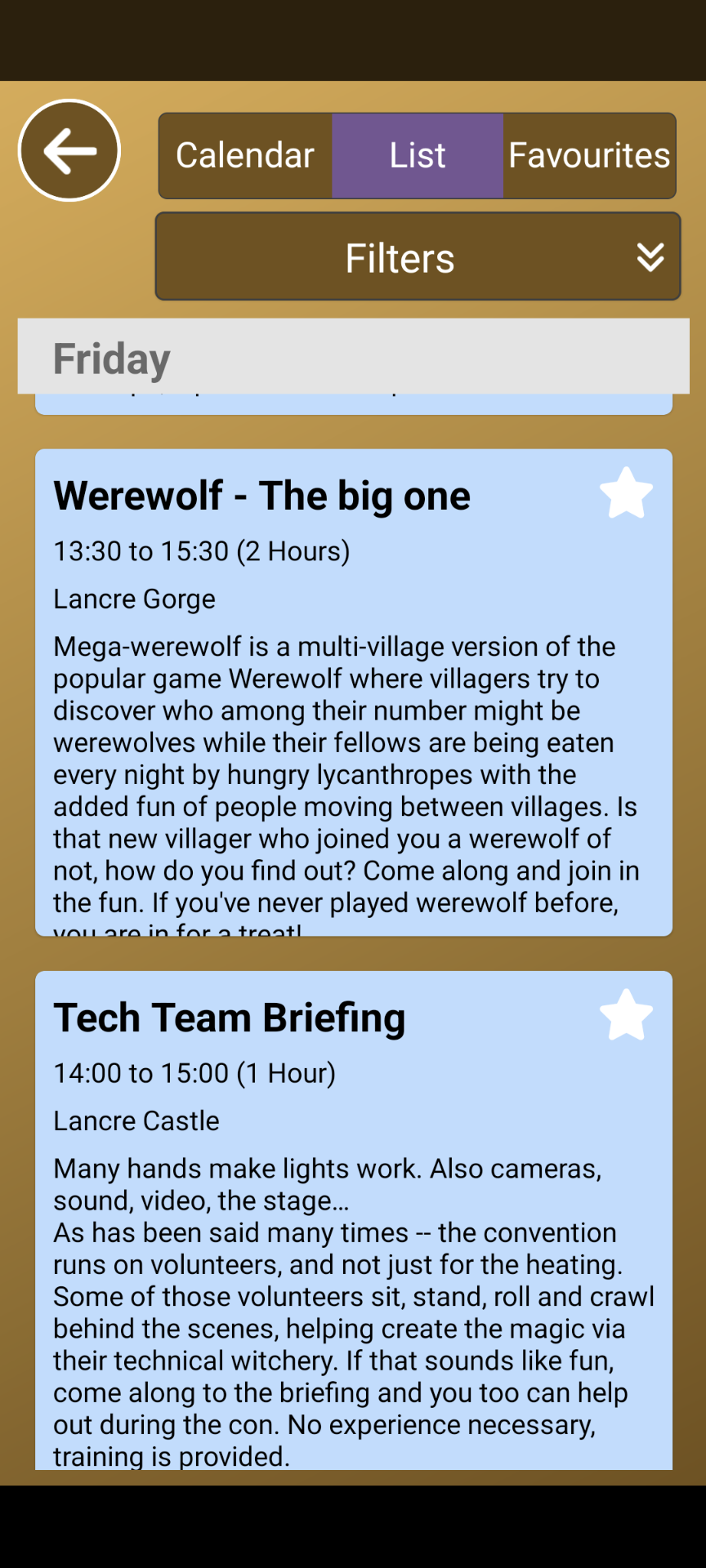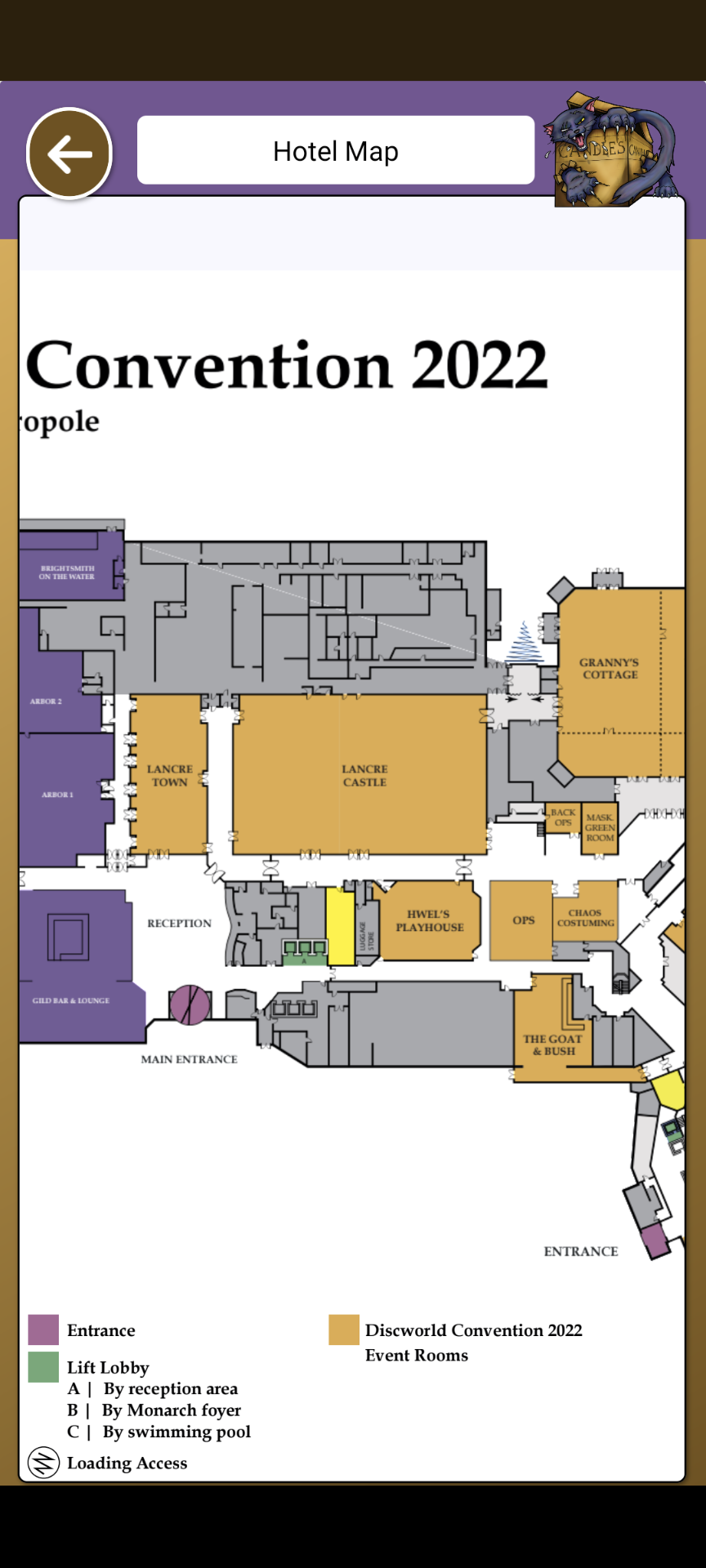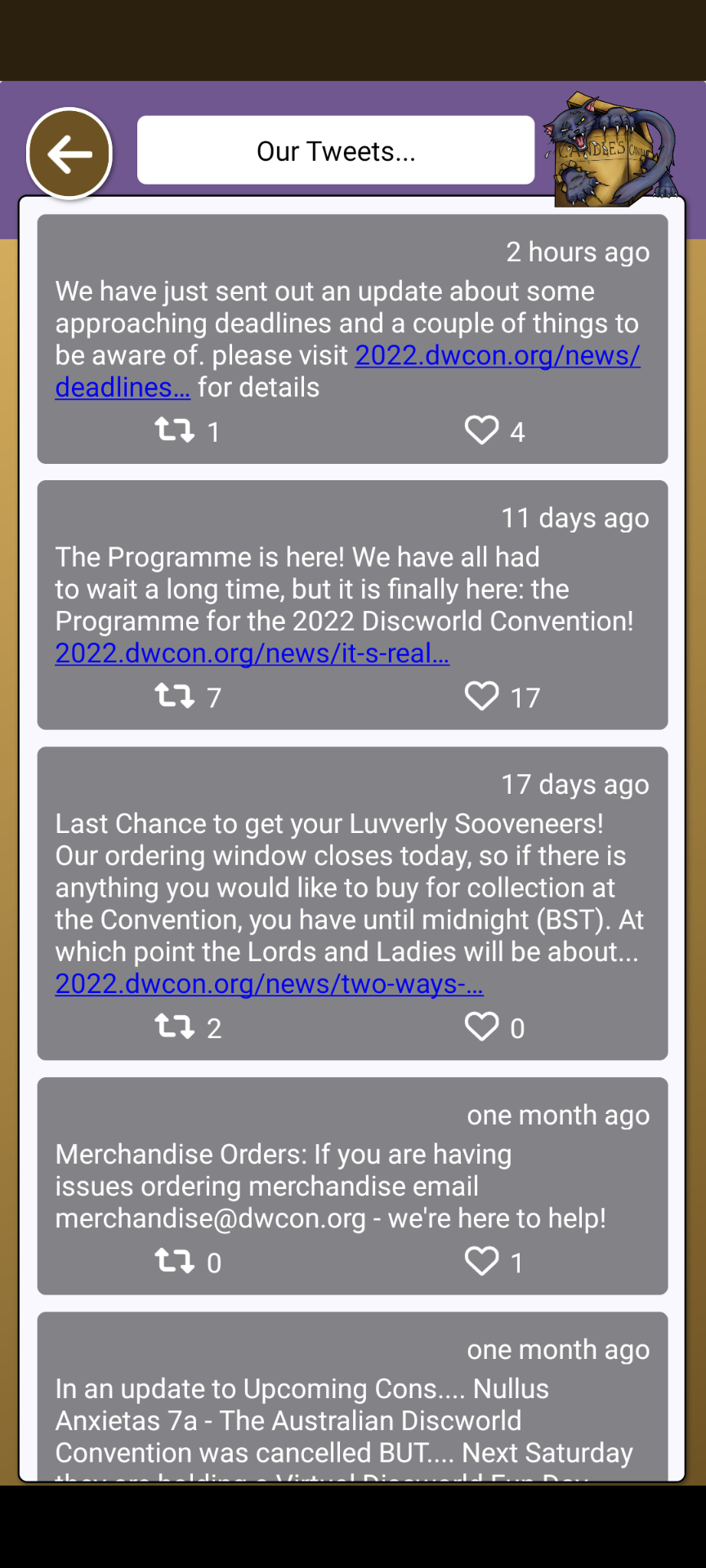 [1] Nanny had to dissuade Shawn Ogg from adding more. Especially the phases of the moon bit.